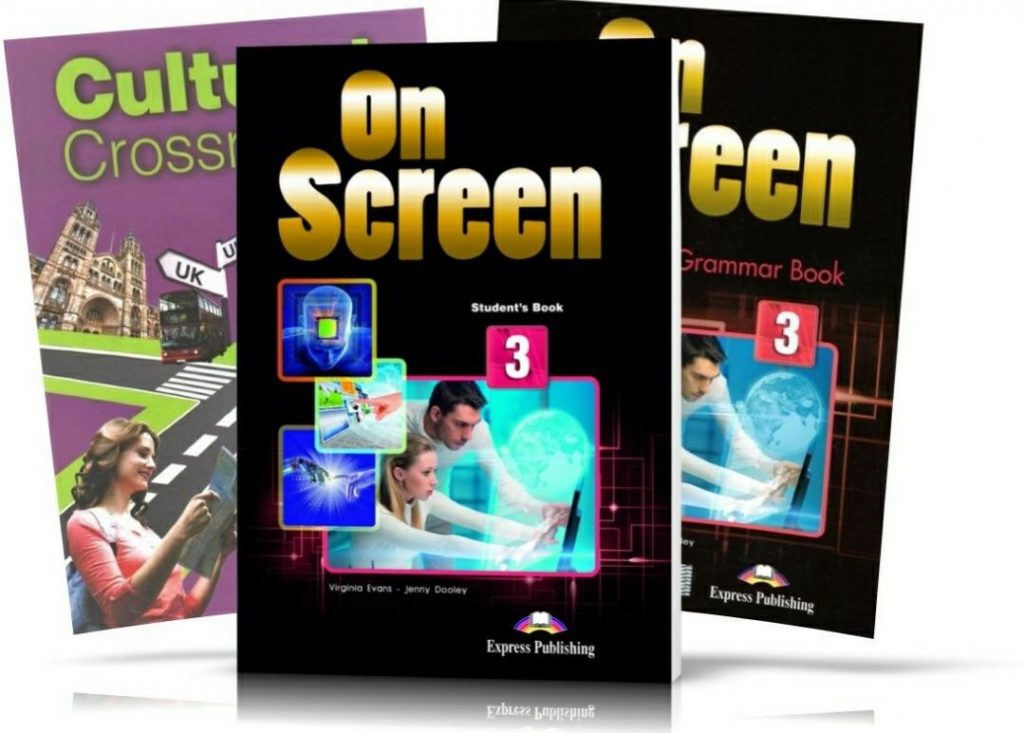 On Screen 3 is a course for learners studying British English at CEFR level B1(8th Grade). It allows a flexibility of approach which makes it suitable for all classes of all kinds.
On Screen 3 consists of eight units. Each unit consists of six lessons (Reading, Vocabulary, Grammar in Use, Across Cultures/CLIL, Listening Skills, Speaking Skills, Writing) plus Progress Check and Skills section. The corresponding units in the Workbook provide the option of additional practice.
The Student's Book is the main component of the course. Each unit is based on a single theme and the topics covered are of general interest. All units follow the same basic structure.
The Workbook is in full colour and contains units corresponding to those in the Student's Book containing practice in all four language skills. It also contains a Grammar Bank with theory and exercises, a Quizzes section and a Translator's Corner Section.
Class Audio CDs contain all the recorded material which accompanies the course. This includes the monologues /dialogues and texts in the Listening and Reading sections as well as the Pronunciation /Intonation section, and the material for all listening tasks in the Workbook.